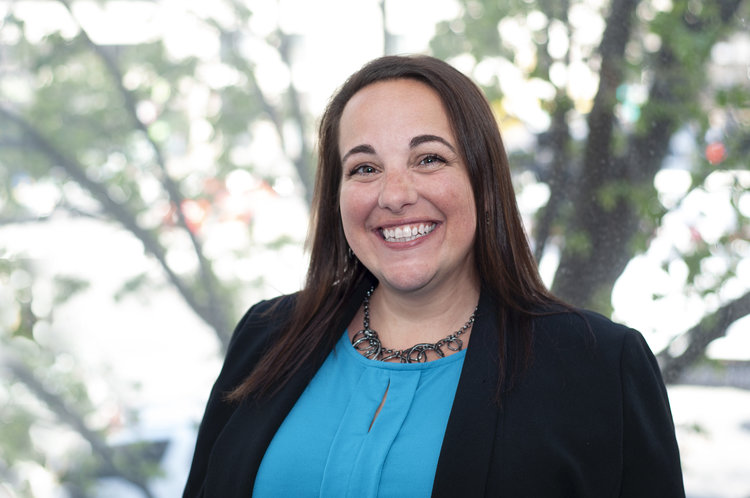 Sarah Hunley // Senior Project Manager
Sarah is a Senior Project Manager that works on a variety of commercial projects as well as residential.  Her excellent organizational skills coupled with her detail oriented approach enables her to keep close tabs on all phases of the project life cycle.  Sarah's clients repeatedly benefit from her involvement and dedication to her projects.
Sarah assists other team members on both commercial and residential projects.  She has excellent communication skills which she uses to follow up on critical milestone activities on a variety of projects by coordinating scheduled activities, producing meeting minutes and updating project documents.  She assists with critical activities such as scheduling contractors and vendors, overseeing the project schedule and budget, identifying needed resources and assigning responsibilities, developing and monitoring timetables to facilitate successful completion of project activities and deliverables, and maintaining all project documentation to the client's satisfaction.
Partial Project List: 
International Food Policy Research Institute, Washington, DC
101,000 sf
PS Business Parks, Rockville, MD
Various Projects
Exelon, Baltimore, MD
420,000 sf headquarters
US Pharmacopeia (USP)
Rockville, MD
286,000 sf headquarters
Frederick, MD
50,000 sf office/lab space
Venable LLP
Baltimore, MD
185,000 sf law firm
Towson, MD
35,000 sf law firm
Chemonics International, Washington, DC
30,000 sf headquarters expansion build-out
26,000 sf expansion build-out
15,000 sf expansion modifications
26,888 sf expansion build-out
American Institutes for Research
Chicago, IL
36,000 sf office build-out
Rockville, MD
29,000 sf build-out
Bethesda, MD
30,000 sf office
American Association of University Women, Washington, DC
48,000 sf new office build-out and relocation
AFSPA, Washington, DC
14,522 sf office
Energy Federal Credit Union, Rockville, MD
12,000 sf headquarters with branch
Consumer Health Care Products, Washington, DC
14,000 sf headquarters relocation
US Conference of Mayors, Washington, DC
11,000 sf in-place renovation
Share Our Strength, Washington, DC
35,100 sf headquarters
10101 Grosvernor, Bethesda, MD
20 story, 404-unit luxury condominium
UCG, Gaithersburg, MD
4,200 sf build-out
G&H International, Washington, DC
9,626 sf headquarters
High View Condominiums, Hunt Valley, MD
386-unit luxury mid-rise condo and townhouse complex
Partnership for a Healthier America, Washington, DC
8,178 sf build-out
The Tingey House, Washington Navy Yard
Historical rehabilitation of residence and gardens
Invertix Corporation, Tysons Corner, VA
20,000 sf secure headquarters renovation and expansion
S3/SECU, Linthicum, MD
37,500 sf build-out
Vietnam Embassy, Washington, DC
15,000 sf historic renovation of chancery annex
Japanese Embassy, Information & Culture Center, Washington, DC
13,000 sf office, auditorium, exhibit and scif spaces
Community Associations, INC., Falls Church, VA
15,000 sf association
Brady Campaign, Washington, DC
13,262 sf headquarters
Resolve, Washington, DC
11,000 sf office
Manchester United, Bethesda, MD
U.S. Office