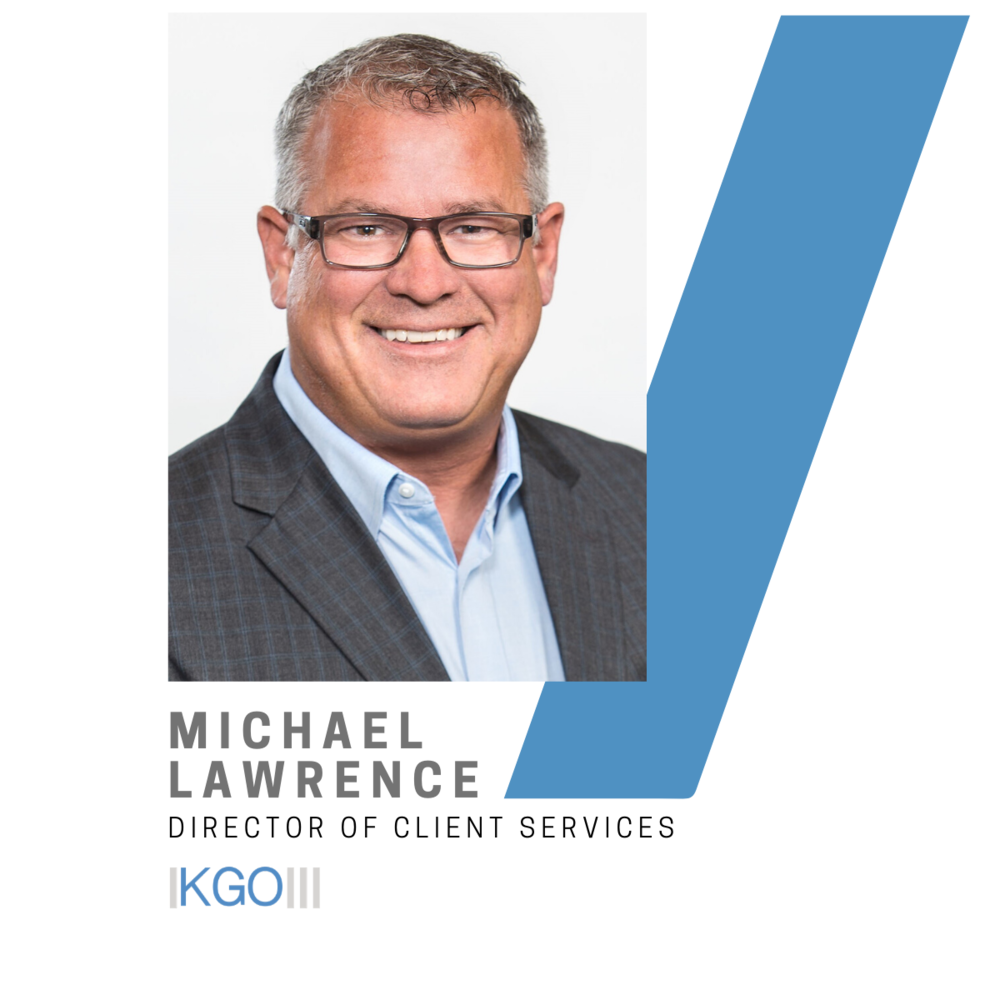 Michael Lawrence
Director of Client Services
KGO is pleased to introduce Michael Lawrence, as Director of Client Services. With an extensive background in commercial real estate and facility management, Michael will be leading and developing KGO's position in the Mid-Atlantic region.
"I am extremely excited to join an amazing team at KGO as Director of Client Services. I feel so fortunate to be where I am, with brilliant minds and people who are passionate about what they do, all with a goal of sharing it all with others."
Michael's career path includes leading efforts to support the growth of real estate and facility services in the commercial and federal markets while creating mission-driven teams, expanding relationships and profitably growing companies. We look forward to sharing his expertise and knowledge of the industry, including 20+ years of leadership in the contract furniture industry, working with top manufactures and office furniture dealers throughout the East Coast.
In his free time, Michael is passionate about spending time with his wife Joy and their five children. On evenings and weekends, you can find Michael attending his children's various activities, in his garage working on his classic cars, or on the water fishing.
CONNECT:
MICHAEL@KGOPM.COM
202.236.8446