Although millennials and Gen Z may work differently, they want the same things in the workplace. Both generations experience more anxiety and stress than older generations, and both equally prioritize mental health benefits and work-life balance. Millennials have always wanted better benefits and flexibility at work, but it took a pandemic and the voices of Gen Z for them to realize that it's something they can have. In fact, a PwC survey back in 2013 found that millennials wanted to structure their jobs around their daily schedules, exactly the same type of flexibility that Gen Z said they desired in a 2019 study by recruiting platform Yello.
Millennials paved the way for a change in better flexibility and well-being at work, but Gen Z is turning it into the new normal. Check out our video interviews for this blog, and then keep reading to learn more about these generations in the workplace and how they're using the hybrid word model to achieve the ultimate work-life balance.
Gen Z
Gen Z are people who were born between 1996 to the early 2000s. With the oldest Gen Zs now 24 years old, they're still a relatively small portion of the U.S. workforce — only 11.6% in 2020, according to the Bureau of Labor Statistics. A large chunk of individuals today are either college students or just entering the workforce, which means that you'll be seeing them soon as your coworkers or employees!
Gen Zs who have started jobs and internships are in a unique position — they've joined the workforce in an unprecedented time when remote and hybrid work are the norm. In fact, a large percentage of college students and recent graduates have never worked in a physical office space. "I was thinking about this the other day and surprisingly, I have never worked in a physical office!" says Gen Z and KGO intern, Erica Wirth. "My first internship started in 2020 after my first year of college. While it was supposed to be in-person, the pandemic hit right before my expected start date, and it switched to all remote. Now that KGO is entirely remote, I have only been in an office setting once for a meeting over the summer."
However, where older generations felt displaced and frustrated with remote work during the pandemic, Gen Z took it in stride. This digitally native generation lives and breathes technology, so working and communicating via the internet comes naturally to them. Gen Z understands and advocates for the fact that they can work productively outside of a physical office space, and they're looking for jobs where they can have that flexibility.
"I would consider flexibility a large priority when it comes to where I work," says Erica. "To me, when I hear '100% in-office' or '100% remote', that seems a bit limiting. Maybe this is in part due to the pandemic, but I would most likely prefer a hybrid schedule or at least a schedule in which my employer understands that I can be just as productive anywhere. If I can go to the office when I want, and also work from home, a coffee shop, or even with my toes in the sand when I want, I think that sounds most appealing to me."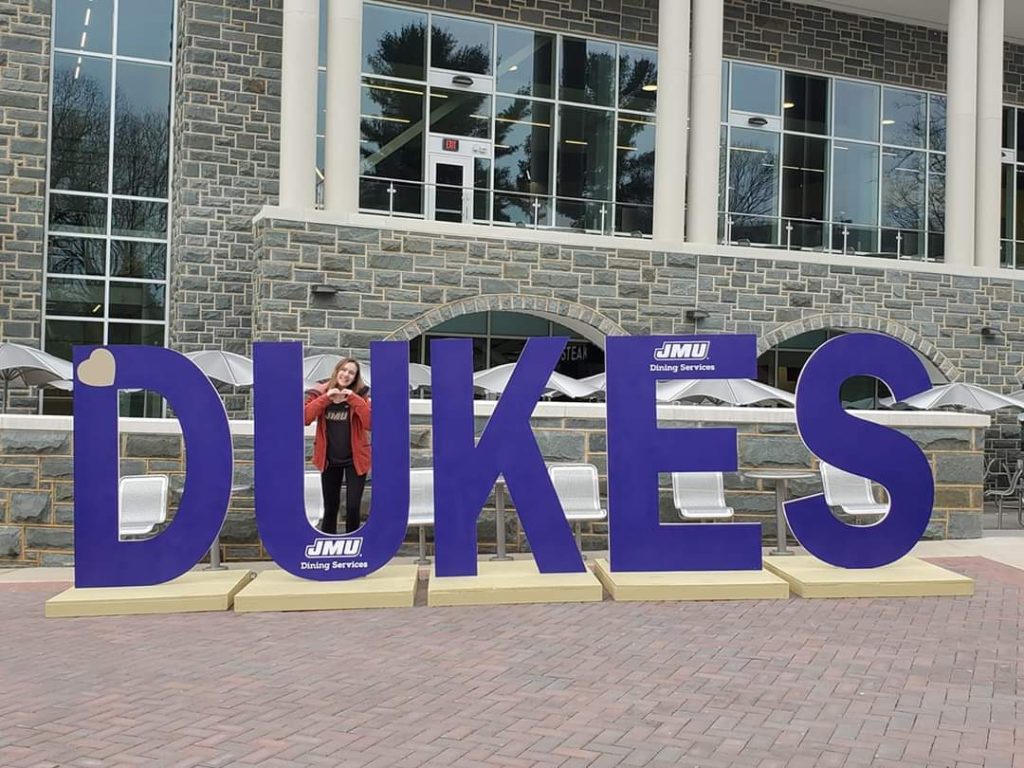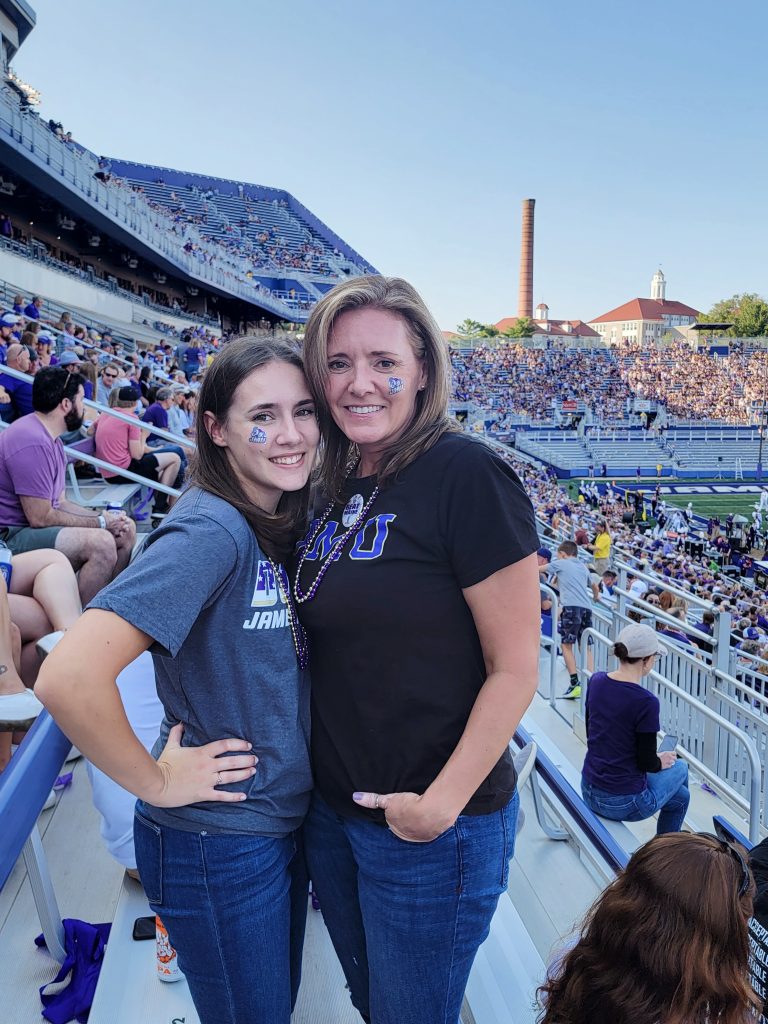 Erica Wirth, KGO Marketing Intern,
Junior at JMU, and Gen Zer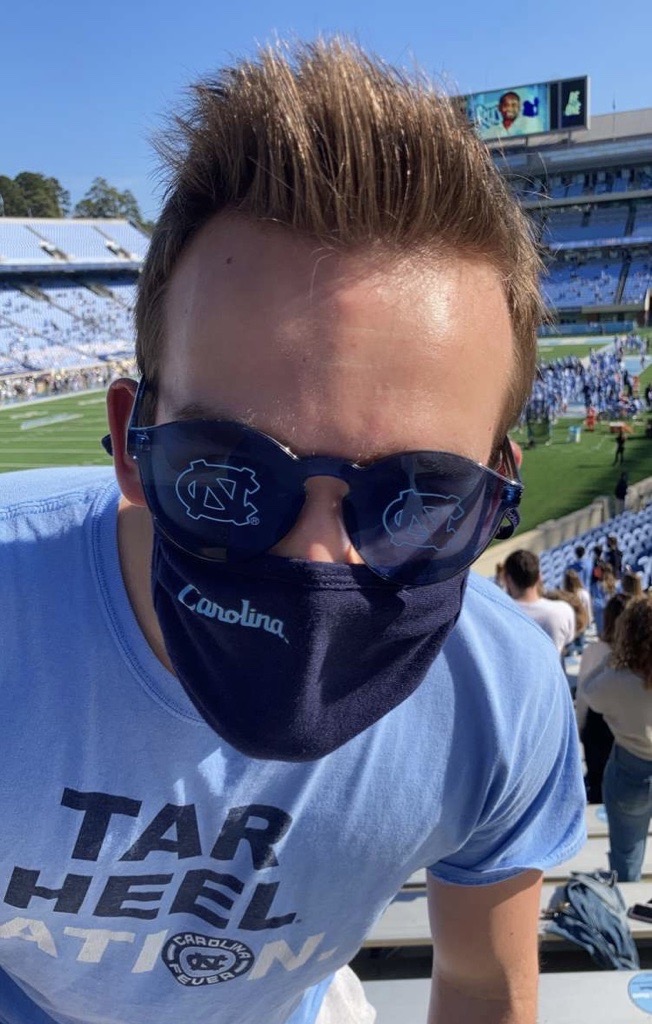 Joe Frith, KGO Marketing Intern, Senior at UNC Chapel Hill, and Gen Zer
Joseph Frith, Gen Z and KGO intern, agrees. "I would rather work remotely at least 80% of the time. I would be happy to go into the office once a week or every other week."
This seems to be the theme amongst Gen Zs as the 2020 Gartner Reimagine HR Employee Survey found that 65 percent of Gen Z workers expect their employers to let them work remotely.
However, that doesn't mean that Gen Z is going to put an end to in-office work for good. In fact, a lot of Gen Z-ers are looking forward to an opportunity to work in a physical office space after missing out on some of the early career-advancement opportunities while working from home during the pandemic. But since a large portion of Gen Z has never experienced working in an office environment, that adjustment will come with some challenges.
"I think the biggest challenge of working in an office would be a professional adjustment since I have never experienced what a day in the office is like," says Erica. "I would be going out of my comfort zone, which is a good thing but a little nerve-racking! I would have to adjust to things that most people who have been in the office haven't thought about in a while – how often do I talk to people? Is it okay to get up and move around? I think going to an office for the first time would now feel like the first day of school in a new building – you're a little lost but excitedly nervous!"
This is one of the biggest reasons why a hybrid working model gives the greatest advantage. Gen Z has the flexibility to work from wherever they want while still having the opportunity to come into the office and maintain personal connections with coworkers.
"Going into the office is important because you get to see people face-to-face and connect with employees on a deeper level than on the screen," Erica says. "Even though we do a lot of team bonding and I feel close with my coworkers now, there is nothing like seeing them in person! I hope society as a whole doesn't lose the value of in-person connections."
In fact, a recent McKinsey & Company study on workers' hopes for the future shows that 18 to 29-year-olds are most interested in a hybrid work set-up, working two to three days a week from home, and the rest in an office. Of this group, 48% said they'd prefer hybrid work. While other workers do want hybrid set-ups – 44% of 30-to-49-year-olds, and 38% of workers 50 and older – Gen Z most wants a foot in each world.
While older generations grapple with the return to office in different ways, more than any other group, these younger workers see the upside in hybrid set-ups. "I think the hybrid model is a perfect blend and the best of both worlds," says Erica. "If I want to go into the office or visit for meetings, I can, but I can also hunker down and focus in the comfort of my home. The flexibility would help encourage a work-life balance, which I personally think is extremely important."
Millennials
Millennials now account for over a third of the US workforce making them the largest working population. Millennials are between the ages of 26 and 41, which means that many are stepping into leadership roles and have more influence and responsibility in their company. They have the power to make choices about how their employees can work, which can include the hybrid work model.
The hybrid work model is perfect for the millennial worker because of the balance between working in the physical office space and having the option to work remotely when you please. "I prefer hybrid working," says Mathew Xavier, KGO's Director of Innovation and Change. "I see the need to come to the office for brainstorming, workshopping, and professional development. It is challenging to do these activities in an all-remote way of working."
Millennials grew up with technology and are well-versed in digital communication; however, they can still remember the way things were done before technology came into play and value the face-to-face interaction that comes from working in the office. In fact, more than half of Gen Zers and millennials preferred a hybrid work week, with three days at home and two days in person, a 2021 Ipsos MORI poll found. These generations said face-to-face interaction improves their work.
Older generations are also enjoying the hybrid working environment. "There are huge savings on commuting time and parking costs," says Reed Stvan, Vice President of Workplace Management and Operations. "My role is connecting with almost everyone in the company often. This can't be done from an office. I think we are all pretty used to virtual connections and are pretty effective at it. But there is always a place for face-to-face. For me, this would mostly be over a meal out somewhere, which doesn't have to be in the office."
The Future of Work is Hybrid
By 2025, Millennials and Gen Z will make up almost the entire workforce, which means that the future of work is hybrid. Make sure that your business is ready by adopting the hybrid work model. Our team at KGO can help get both your physical space and current employees ready for the change! Using our proprietary Space Optimizer, we can capture your organization's future vision and goals to identify how the physical workplace can respond to best support your team. Get in touch with us to start planning your hybrid work model today to get started.