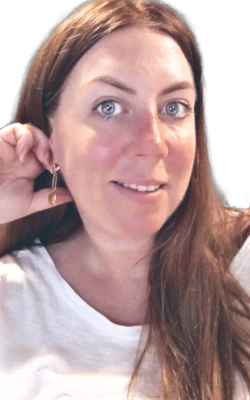 Luba Arefeva // Assistant Project Manager
Luba is a wonderful and talented Assistant Project Manager, with a strong attention to detail and a desire to better the construction industry as a whole. After receiving her Master's degree in Engineering and Quality Management, Luba started her career in quality control as an internal auditor. She has since transitioned career paths to Project Management, where she holds Procore and CAPM (Certified Associate in Project Management) certifications. She has over 6 years of experience working with civil construction projects, and she is always excited to improve her skills with new projects each day. Luba is a flexible and strong team player who holds an emphasis on creating a positive work environment for all of those around her, as well as building team and client relationships. 
When she is not focused on projects in the office, you can find Luba coordinating her own personal projects! Luba enjoys organizing and hosting parties and events for her family and friends. She loves nature, camping and spending time on the farm with her loved ones as well!
Education
St. Petersburg State University of Economics and Engineering (ENGECON)
Masters, Engineering/Quality management
Licenses/Certifications
Procore Certified: Project Manager
Certified Associate in Project Management (CAPM)