Change can be challenging even without having to plan, coordinate and complete a relocation of your entire organization. At a time when you need to be focusing on your business and your employees, KGO's relocation experts will guide you through the transition and become an extension of your real estate operations team. 
We spoke with Ellen Sywolski, KGO's director of relocation management, about our process of assessing every aspect of an organization to develop a move plan that checks all the boxes — aligning with the company's interest, allowing clients to maintain their business objectives and operations, preparing employees for the change and having a positive and even fun experience along the way.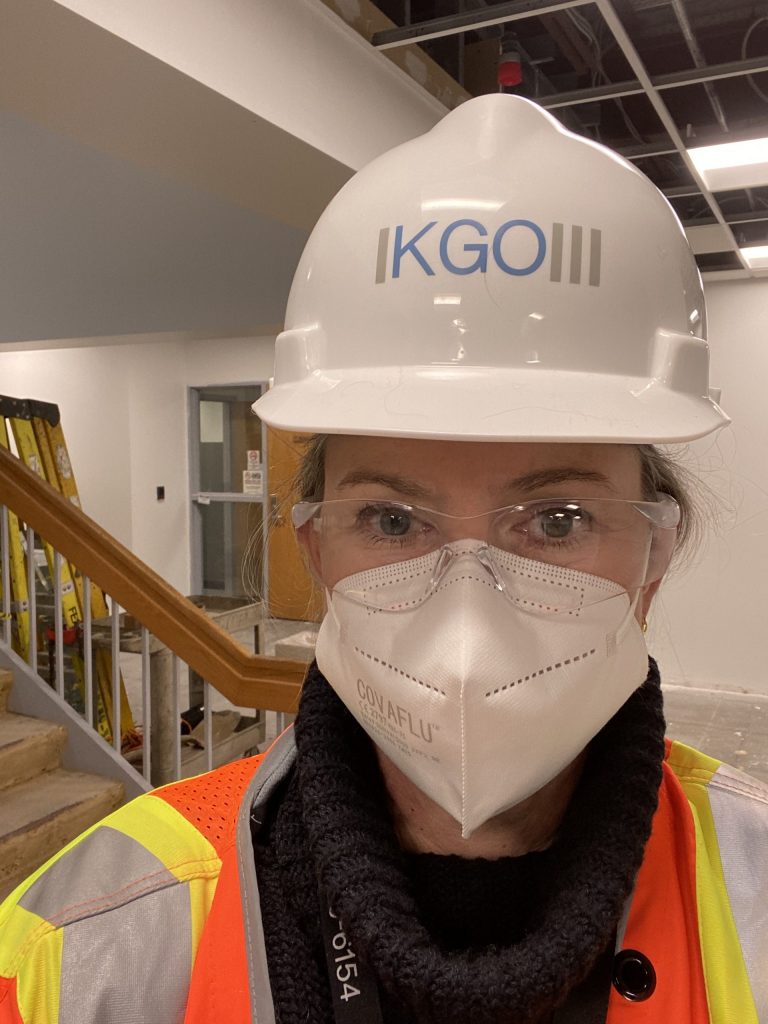 Describe your role and responsibilities.
My title is director of relocation management, which means I'm in charge of moving "stuff" and people from here to there. We help clients get ready for and manage the move process. Moving is a logistics issue and if you don't do it all the time, you don't know all the components and how to manage and facilitate that. When we're involved, we're able to streamline the process and minimize the time staff has to be actively involved in the relocation process — that way clients don't have to take time away from their jobs. 
What trends are you currently seeing in the industry in terms of relocation, specifically, how has the pandemic impacted relocation?
In general, moving files, filing and paper used to be a big part of a move. But nobody has files anymore. 
In terms of COVID, it's been a combination of much less paper and people emptying out their workstations. For example, we're moving a client at the end of September and though they have about 65 workstations, I would say the actual contents left in those workstations would be what we would have previously found in 10 workstations. If we're moving people and we don't understand how much stuff, it makes the pre-bid walk-through super important for the movers. We've also sent stuff to client's homes. We've done more packing for people than we have done historically; prior to COVID-19, that was a really high-end option.
What is KGO's relocation process/what can clients expect?
Onboarding – Once we're engaged, it's understanding the client's timeframe. We hire a mover, so there is a mover RFP that we write. There is a pre-move walk-through so the movers can see what they are bidding on. We pick one based on whatever criteria is important to the client. 
Purging – Then there's a period where the client is touching all the stuff they've hidden in the back. As you're going to move, you don't want to spend money to pack it and transport it, take the time to unpack it and realize you don't want or need it anymore. 
Items to move – While we're working in tandem with bidding the movers and purging, we're also identifying the items that will be relocated — where they are going, where they are going to be used, and if they will fit. This is done in conjunction with the architect and the design team
Employee engagement – Moving is stressful, change is stressful, and the way to counter that is to communicate well and often. So, we do that so staff understands what's going on and what is expected of them. Different companies have different expectations of their staff during a move.
Coordination – Every building has different rules and regulations such as when you can use the freight elevator and where you can be parked. So, we handle all that to make sure that part of the move goes smoothly.
Packing – We make sure that the staff gets everything packed up and that everything is labeled correctly. 
Move – It's about getting everything moved to the new place and getting it in the correct spot. That allows the employees to come into their workstations and offices and unpack efficiently. We also confirm that what you said you were moving is what we moved. So, there are checkout/check-in forms.
Post Move – Sometimes labels fall off, so there is a lost and found. There's a help desk because maybe you need some furniture adjusted a bit, or you can't get mapped to the printer, or the computer isn't turning on. We're on-site with movers and IT support, because our goal is that within an hour or two of getting on-site, employees' heads are down working.
What is your top advice for companies looking to relocate?
Purge now! That's the biggest thing because it takes a long time to effectively do that. If you think you're going to move six months from now, start going through your stuff.  We can help plan purging, but clients have to think through that process in the same way they need to think about everything they are going to take. 
What is the connection between relocation and change management? How does KGO see trends in change management driving industry change as it relates to employees, culture, workplace environments, etc?
It's very tempting for employees to pack everything they already have. But what you really need to be packing for is what storage you have in the new place. Smaller footprint, more collaborative space, or more "we" space — that's a helpful place for change management to get involved. 
Getting change management involved to socialize new spaces is also key to answer the question, "How are they going to use new spaces?" Employees have to go through all phases of change to come out in the end accepting the new space. In large environments where there will be a space utilization change, it's helpful to have the workplace strategy team involved because they know how to move people through that process. You need to know the rules of the road, especially coming back after so long to a refreshed space. You have to understand what the new expectations are and the new policies as well as how the space will be used. We can help their staff communicate changes. 
What projects are you currently working on/what is your favorite part about them?
The Army Corps of Engineers in Baltimore was a big project. Six floors, federal employees. In the winter we moved over a weekend. It went from pouring rain to -2 degrees. We had the whole expanse of weather. We had a ton of issues and the move was super complicated. We had to bring in specialized vendors. In the end, it all came into place and it was great. 
When I think about moves and all this planning – I think about shuffling a deck of cards. You put the two halves intertwined and then you make the bridge. When you make the bridge, it can either settle right into place, or it can explode. That project hovered right at that point for a long time, and then it went fine. It was really hard and complicated, but everyone was happy. And it was a great result.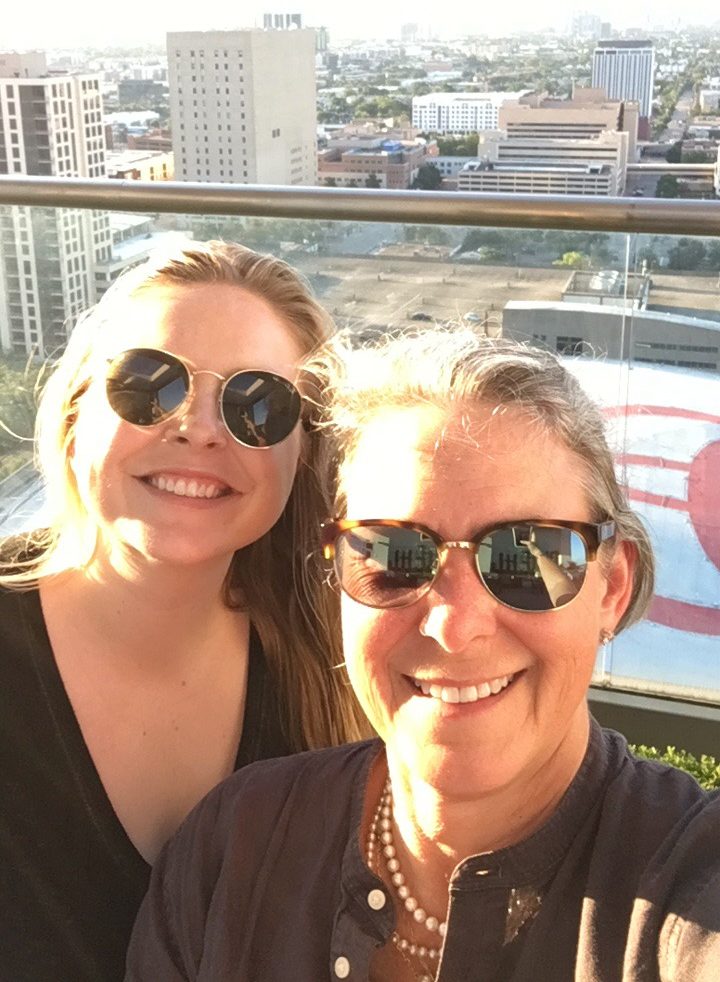 Is your company ready to make a move?