As companies begin implementing hybrid work strategies, office spaces are pivoting to become venues for connecting, collaborating, learning, and celebrating. However, many organizations have encountered challenges when it comes to coordinating schedules and space available for hybrid employees to ensure their time in the office is as productive as possible. We spoke to Nick Iovacchini, CEO and co-founder of KettleOS and KGO partner, to learn how data can help companies maximize the potential of hybrid work. Founded in 2016, KettleOS simplifies the process of coordinating hybrid teams and guides companies to more efficient, satisfying and productive work models. Check out our interview with Nick below.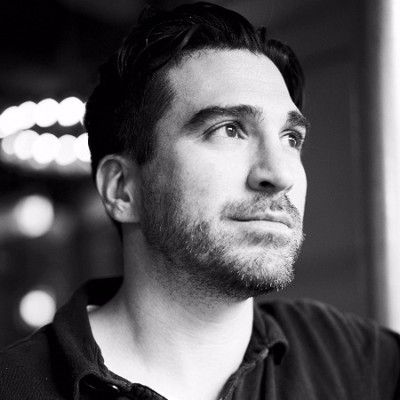 Nick Iovacchini, CEO and
co-founder of KettleOS
What are some of the top challenges hybrid teams face?
A lot of coordination and planning is required to bring hybrid teams together, so one of the top challenges we see companies struggle with is alignment. Hybrid companies must determine how much time they need to spend together as well as what days and times they can commit.
Alignment challenges are often the result of a lack of transparency. One of the primary benefits of hybrid work should be the ability for teams to self-organize. Even when employees aren't required or committed to being physically at a workspace, they may want the option to see people and connect. Transparency is critical to making those kinds of spontaneous moments possible. 
Ultimately, this culminates in the third challenge we're seeing hybrid teams confront: striking a balance between coordination and flexibility. When companies aren't transparent, employees begin to experience anticipointment. This refers to the combination of anticipation and eventual disappointment employees feel when they get all geared up to visit the office only to find no one else is there. 
People enjoy hybrid work. It provides flexibility, shortens time spent commuting and gives people more free time. To access those benefits, teams need to communicate and coordinate more effectively.
What are the key characteristics of successful hybrid teams?
When companies invest in their workplace strategy, they can avoid anticipointment. In this tight labor market, that could be exactly what you need to attract and retain top talent.
As hybrid work grows, we've seen a lot of companies take a very top-down approach when making decisions about their workplace strategy. When return-to-work decisions are made at the top, it's actually team leaders and mid-level managers who communicate with employees and coordinate schedules. 
That's why alignment and transparency are essential to hybrid teams, but another crucial factor is leadership support. When executives make decisions about return-to-work, managers bear the responsibility. They not only plan within their team, but also communicate expectations and even gather feedback to return to the executives. 
That brings me to one more important characteristic which is simple empathy and open-mindedness. The most successful hybrid teams continue to evolve as company needs change, and they're willing to accept feedback from employees.
How does KettleOS and the partnership with KGO help companies create a successful hybrid work strategy?
KettleOS helps teams ensure that when they're together–it counts. Companies use our platform to coordinate purposeful collaboration time in whatever space is most beneficial to them. For some teams that might be an office, a coworking space or even a hotel lobby. Our platform can support a team's relationship to whatever space they determine is available and beneficial.
For example, we work with remote teams who have pockets of employees in cities, and we pair them with a coworking space. If a team is moving on from office life, we can help them collaborate through hoteling or hotdesking. We can even support culture-building activities like events as well as mentorship programs and employee onboarding. These efforts really put the employee experience first.
What do you think the future of hybrid work looks like?
Through the process of building our platform, we spoke to nearly 3,000 organizations thinking about their needs in returning to the office. One of the biggest lessons we learned was that there is a lot of uncertainty because we're still in the early stages.
As time goes on, you're likely to see several archetypes of hybrid work emerge as companies gather data and make more informed decisions. Right now, a few archetypes are emerging already. 
One example is the Amazon approach where every team figures it out for themselves. Then, there's the Apple approach of mandating everybody's return to the office with designated days. Finally, there's an approach that's somewhere in the middle where employees are expected to work in the office a couple days, but they have the flexibility to decide when. 
These decisions impact a lot of different stakeholders in the business, and it has major implications for real estate and facilities as well as employee engagement and retention.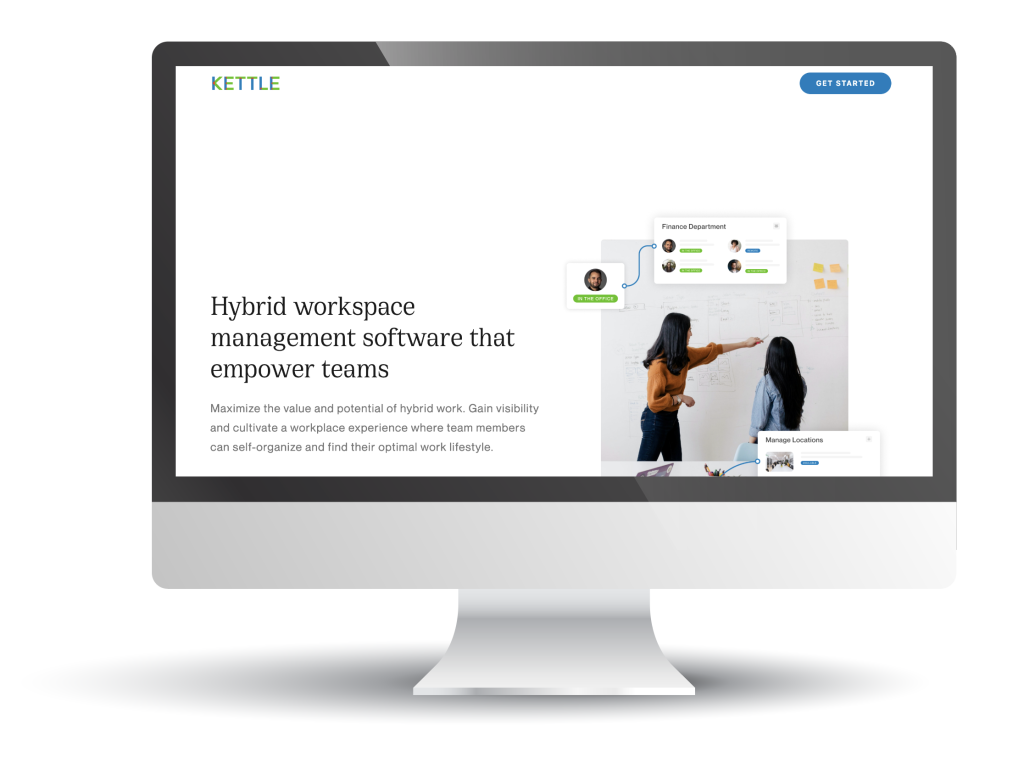 How does KettleOS leverage data to help companies make the most of hybrid work?
We gather granular data about where people work, when they work and who they work with. Then, we take a look at their purpose for being there. In addition to looking at the work, we also consider what their experience was like. 
We use this data to pinpoint when, where and who an employee was with when they were most successful. This helps companies identify the right blend of collaborative remote time and what activities are best completed together or remotely. Ultimately, this data can impact how companies make decisions about every aspect of their business–from employee engagement to real estate. 
How does KettleOS collaborate with KGO to support companies in their transition through hybrid work?
KGO is a great resource to companies as they reimagine the office experience. Whether a company requires a renovation or a new build, KGO offers great expertise as they determine how much and what kinds of space they need to support employees. 
Then, once companies have curated their office space, we can offer support on a day-to-day basis as teams determine the best ways to access and engage with the space. 
Businesses are investing more in their workplace strategy than ever before. In fact, many companies are introducing new positions focused entirely on strengthening the employee experience. With support from trusted resources like KGO and KettleOS, companies create an environment that supports incredible work and a strong company culture–without cutting into the work life balance.
Are you ready to develop a data-driven workplace strategy?
It's time to work with KGO and KettleOS.