Modifying current buildings or starting new construction can be a large undertaking for any business to do alone. The ongoing effects of the pandemic have also created new challenges for planning, executing, and managing construction projects.
Our experts have the knowledge and resources available to make the renovation or construction process a smooth one, that's why we spoke with Jake Burk, Senior Project Manager, about his experience and how he assists our utility and energy clients as an extension of their construction team so they can focus on their primary business — providing power to communities.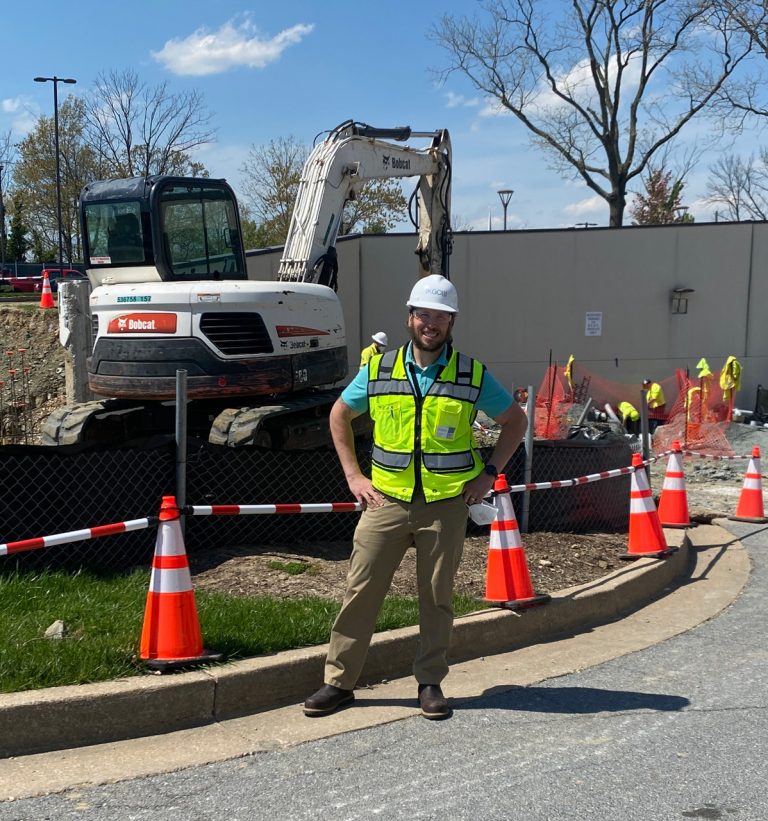 Describe your role and responsibilities.
I've spent the past four years managing infrastructure projects with a Fortune 100 energy company. Many of the infrastructure projects require mission-critical construction such as data centers, switchboard replacement, power systems, and more. In my current role as a Senior Project Manager, I'm brought in to help define the scope, budget, and concept development for each project. Before joining KGO, I was in a similar role at Caterpillar overseeing a variety of projects predominantly within critical power systems.
While managing a project at KGO, we go through three phases:
Phase 1: Scope Development, Budget Development, and Bidding for design/engineering services.
Phase 2: Designing the Project and Bidding for a contractor.
Phase 3: Construction Management and Project Close-out where we turn over the successful project to the client.
While the pandemic has presented new challenges, we've been able to successfully adapt our processes so projects can be completed timely and safely for everyone invo
You are currently working on a project that involves electric vehicle chargers. Tell us more about how KGO supports that effort.
In addition to providing services to our energy company client, we also work with their fleet of regulated utility companies across several states. They have a robust clean energy initiative and one of its goals is to electrify its fleet vehicles by 2025. To accomplish this, they need to build the infrastructure to support it. This project spans across 13 sites in multiple states over the next several years. We've strategically partnered with a national EV charger provider to streamline the design and implementation process for scalability and to make it happen as efficiently as possible. We are currently in the first Phase of the process undergoing Bidding for Design Services. Once the decision is made on the design approach and the partner firm(s), then we will move forward with design and construction across all 13 locations. This effort is part of a five-year plan. We will support the client with design and construction management.
Why are these projects so important?
These projects are important for our future and the push to "go green". You can't convert an entire fleet to electric vehicles without providing the infrastructure – there won't be enough charging stations available to recharge the cars. Right now, we as a country are a bit behind in this aspect of the utilization of sustainable energy. The solution is not as simple as producing more electric vehicles. Rather, it's everything that supports that initiative. It's a big step away from fossil fuels, and the utility companies really are the leaders and forward-thinkers that we need right now. It's special to be a part of something bigger like this.
What is your favorite part of projects like these?
I enjoy tackling new challenges. Last year, I upgraded the facade of a 90-year-old, seven-story crumbling building with the help of a structural engineer to design the repairs and build the budget for the project with unforeseen conditions.
The challenge with these projects is to have the proper design and budget in place before hiring the contractors and starting the project – when you do, you end up coming in under budget. We started with a building that had major structural damage and took a conservative approach to construction that worked out in the end.
What should energy and utility companies know about your services?
Our expert team has years of experience working with energy and utility companies on a wide range of projects involving construction project management, relocation management, and change strategy. We understand how finances are handled and tailor our services to integrate into our client's systems. We manage the project finances on their behalf. Additionally, each project manager is dedicated to their accounts and strives to exceed expectations. The majority of the projects we assist with are capital replacement projects, which we are deeply embedded in the process and the strategy of these construction projects. Our objective is to make the project run easier and smoother on your end.
Ready to get started with KGO?