2021 has drastically changed the way people approach their work and get it done. Think about all the ways you have conquered the events of the past year and a half and how much you have had to grow to be able to thrive in the new Future of Work. It's becoming more obvious that the workplace isn't the only thing that has a new set of standards – the workforce itself has been undergoing a major upgrade as new skills are being brought to the table. 
When hiring managers are searching for someone new to join their teams, technical skills aren't the only qualities they are looking for in candidates. They are also focusing on how that future employee will match the synergy of the company and the impact they will make on a given project or position. Many companies who are hiring have also adopted the use of personality tests to better understand their candidates on a more personal level instead of strictly technical. According to an article on Valent, 60% of employees were asked to complete a personality test during the hiring process in 2018. The use of these tests demonstrates the growing shift away from hard skills that most likely are already being taught on the job through training upon hire. Therefore, job candidates who come prepared with pre-established internal skills and strong values that match those of a company will have a larger competitive advantage. Elon Musk, the founder of SpaceX and the CEO of Tesla, once said "[My biggest mistake is] weighing too much on someone's talent and not someone's personality…it matters whether someone has a good heart."  
Here are our top picks for important soft skills to keep in your back pocket, and how to improve your skills in each category.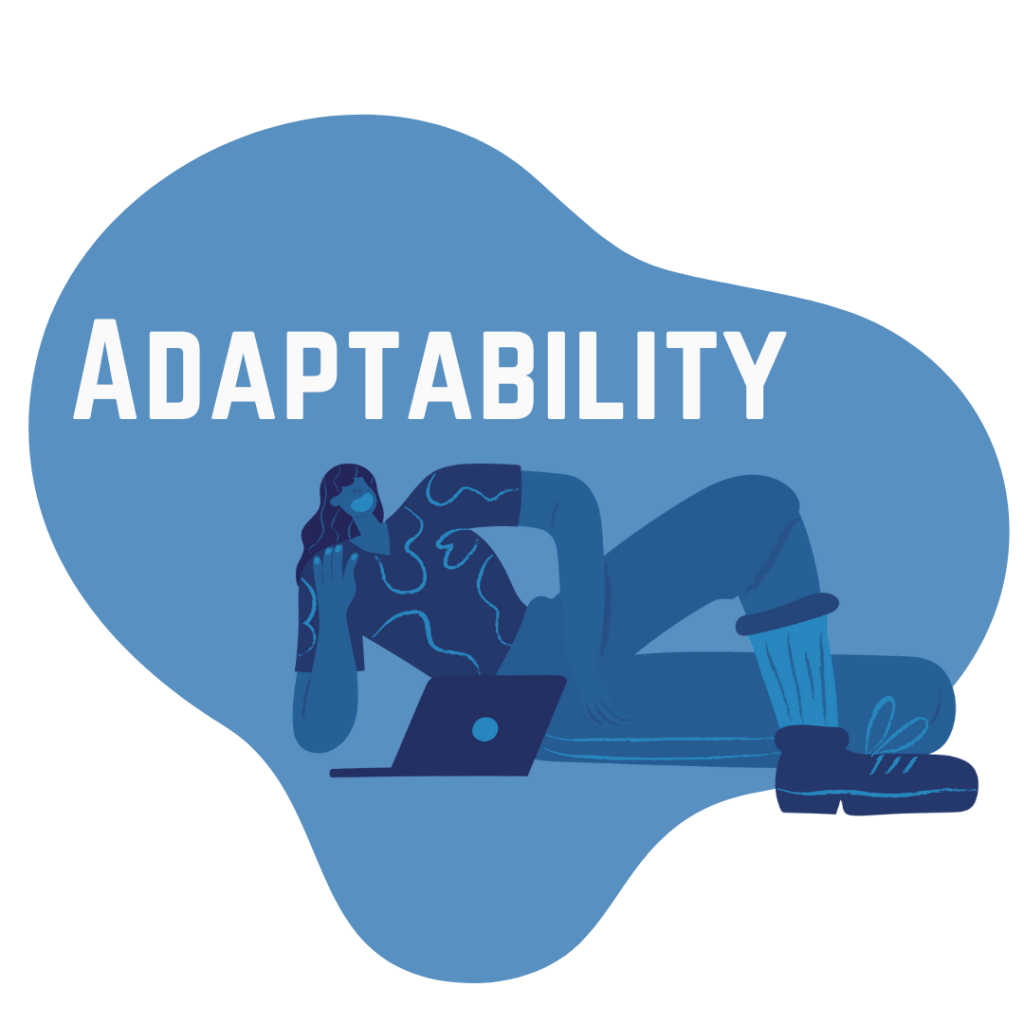 Being able to tackle change and adversity head-first is becoming increasingly important as we've learned that the future can never fully be predicted. Being adaptable can help you adjust to a new schedule of working at home or being remote, in addition to organizational changes such as a new virtual file storage structure or a move away from the standard office.
Gone are the 9:00am-5:00pm days of sitting at a cubicle in isolation. Collaborative teams are able to utilize the diverse skillset of each employee in order to create an output greater than the sum of each employee alone. Being able to work well with others and not be afraid to have a voice is becoming essential for employers who recognize the value of a collaborative culture.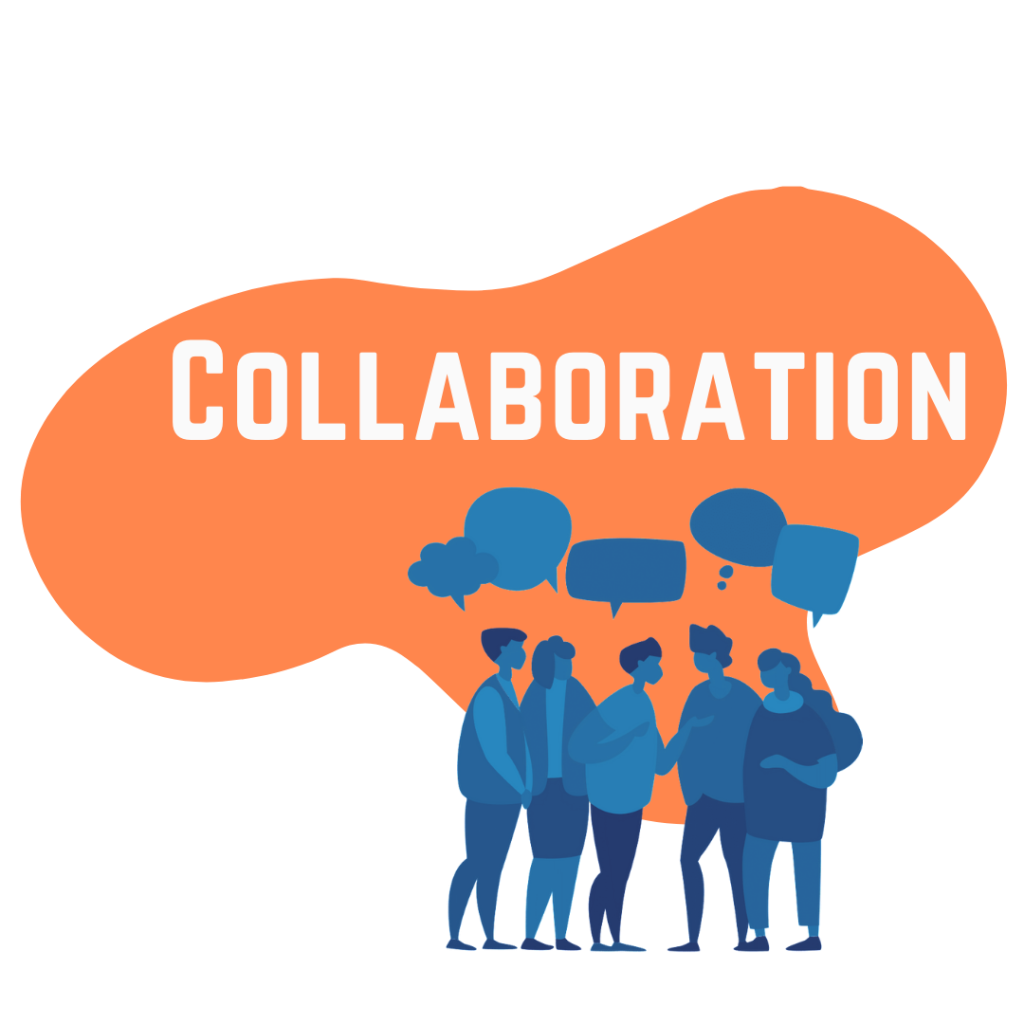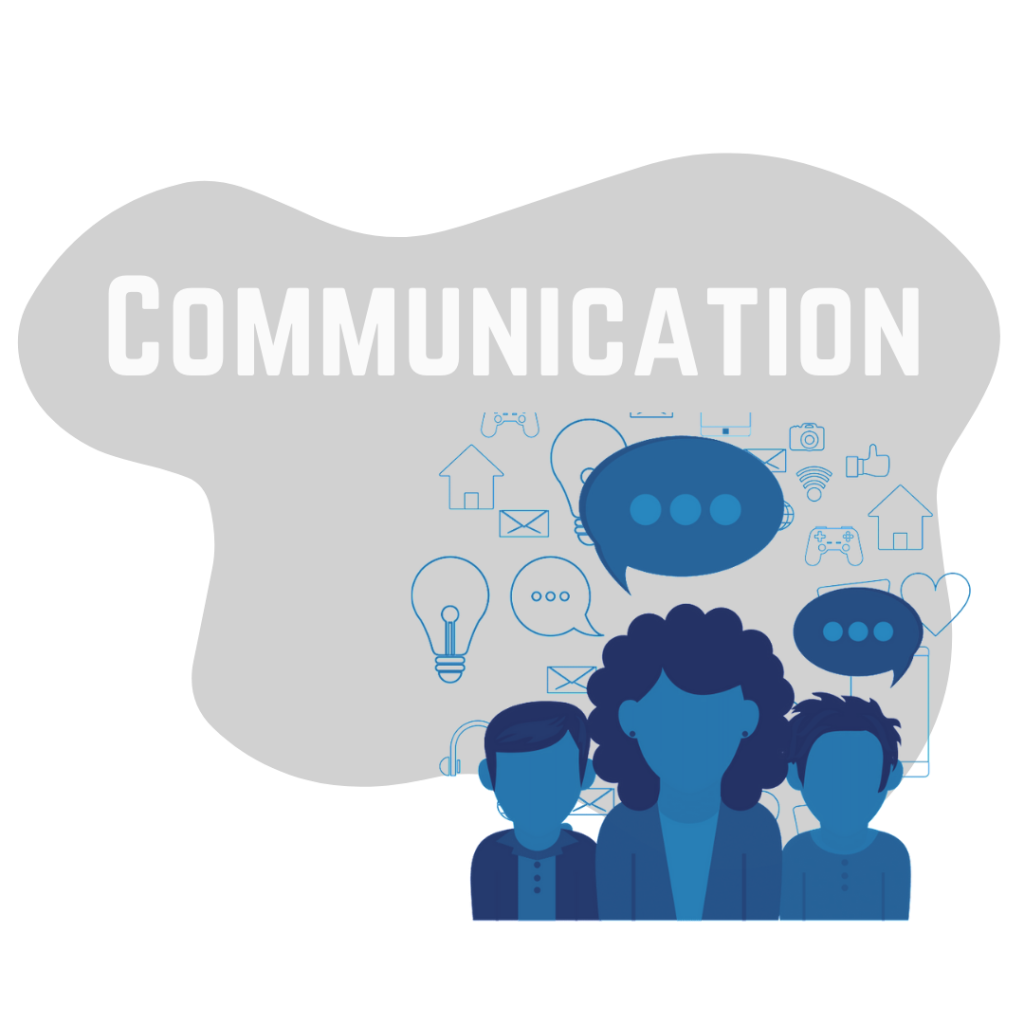 Communication is becoming more than a face-to-face conversation – it's now hosting Zoom and Teams video conferences, drafting effective emails, and even sending quick chat messages between your team throughout the day. While the importance of physical conversation is still important, you must also be prepared for unconventional conversation that you may be faced with day-to-day as employers are accepting the new future of work.  
Most jobs nowadays are moving away from procedural tasks, as many of those are being handled by technology and AI. What's needed in the workplace are the creative thinkers who can use the data produced by technology to come up with creative solutions to problems. This is also becoming increasingly important throughout the growth of work teams. One purpose of work teams is to come to a more viable and sustainable solution, which requires creative thinkers throughout all aspects of business.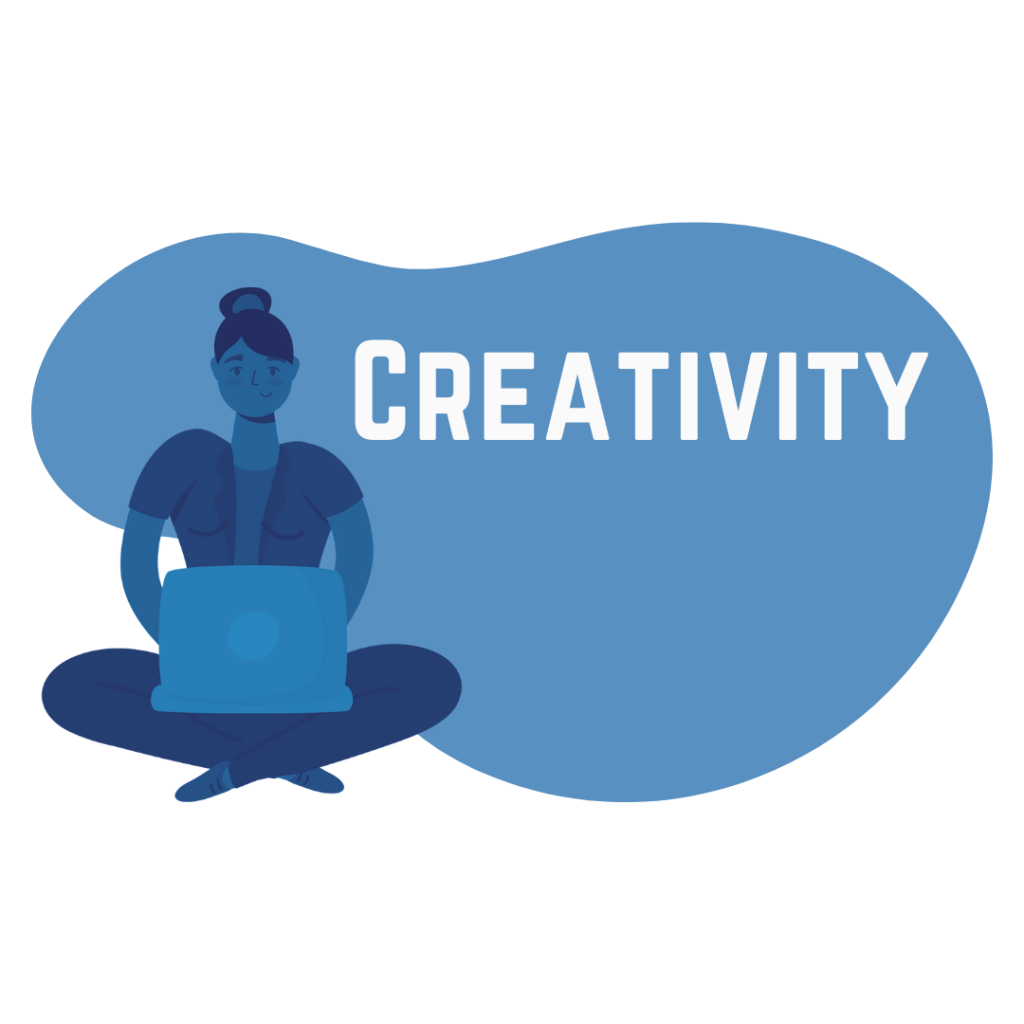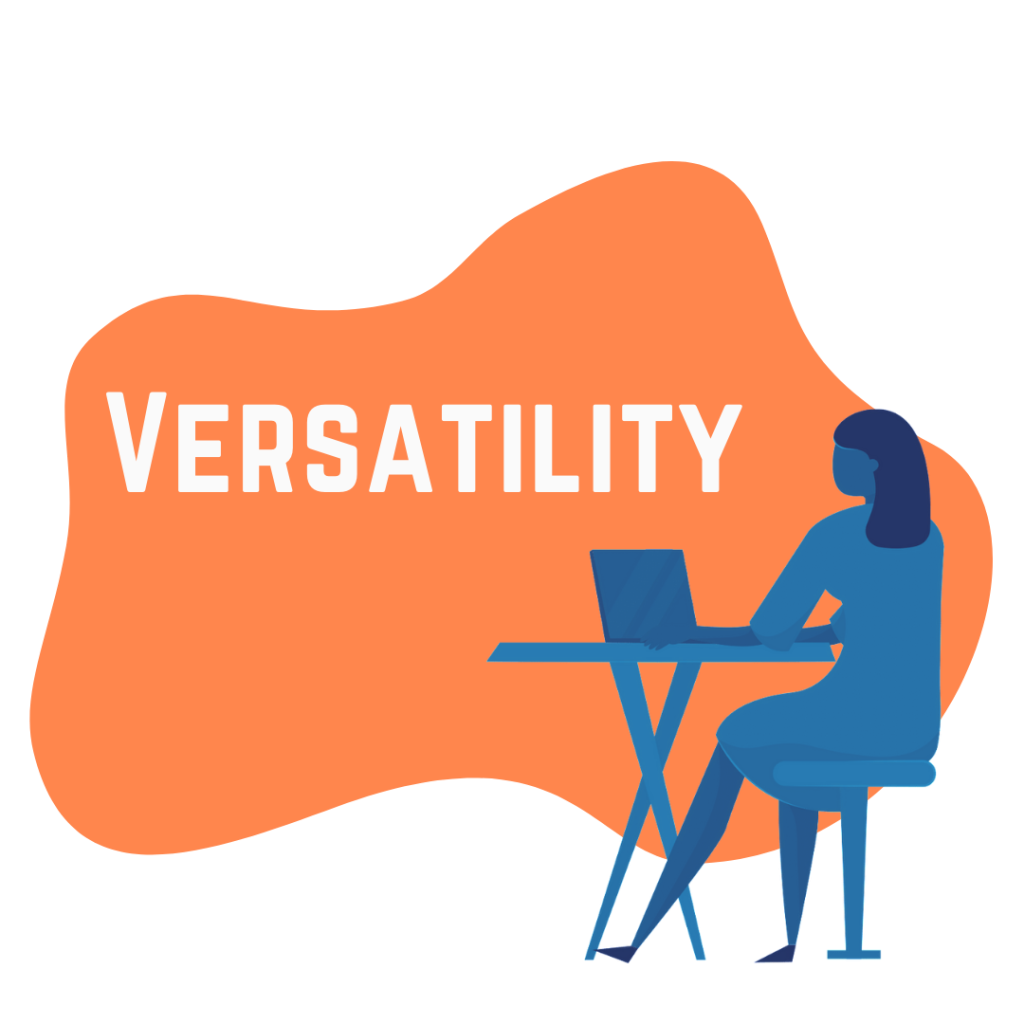 Employee roles in the future of work are becoming more dynamic. Imagine scrolling through LinkedIn and seeing all the different job titles, when in reality, a lot of them have a similar function. Companies are getting creative when it comes to their positions and job titles, so the job itself is becoming more flexible as a result. It's beneficial for companies to hire an employee with a complete understanding of how each piece of a business can work together, especially when considering the formation of work teams that consist of people across the business. Being versatile will help you be a more mindful and engaged team member and employee for years to come.  
So now that you know about each of the skills, what are some ways you can improve your skills to make you a better candidate for the future?
Reach out to a Mentor

 – Many of us have a boss or manager that we trust and have a good relationship with. Chances are they will have some advice to give you or specific feedback and ways to improve based on your personality, or what you are already exceeding at in your day-to-day work. 

 

Set Goals and Write them Down 

– One way to hold yourself accountable for any change is through goal setting. Writing them down can also help remind you of your goals to keep you on track. When setting goals, make sure they follow the SMART guidelines of being Specific, Measurable, Attainable, Realistic, and Time-bound. 

 

Take Courses 

– Explore new opportunities and ideas by taking a class, such as an online course or tutorial video. There are numerous resources out there like LinkedIn Learning and Post University. 

 

Take on a Leadership Role – 

Being in a teaching position allows your soft skills to grow in a natural way, since you have to adapt to those that you are leading, find a way to communicate with them, and collaborate in order to be productive. 

 

Take Breaks to do Something Creative –

Force yourself to take breaks and find downtime to get back to your roots, whether that's taking a drawing break, writing a poem, or painting a new picture for your wall. Feel free to drag a friend along with you to create an even more positive and enriching experience.