Diversity is integral to building a knowledgeable and innovative team. Supplier diversity programs help companies build relationships with vendors from marginalized communities, including minority and veteran-owned businesses. These programs establish an important baseline for companies to meet, but hiring a diverse supplier should be much more than a quota for executives to reach.
KGO is a woman-owned, veteran-owned business. When KGO was founded, we sought to shake up the commercial real estate world with positivity, teamwork and excellence. We know teams perform best in a supportive environment, so trust and transparency are at the forefront of every KGO project. Our company was built on the strong relationships we've developed with contractors, architects, business owners and more. This approach ensures each member of a project team can do their best work, so the client walks away with a finished product exceeding their expectations. Read on to learn why it is so important that KGO is a diverse supplier, and why you should consider hiring one for your next project. 
What is a Diverse Supplier?
A diverse supplier is a business that's majority owned by individuals from traditionally underrepresented groups. Supplier diversity programs originated during the Civil Rights Movement as an effort by businesses to increase support of minority-owned enterprises. Such programs have since evolved to include more underrepresented groups, like LGBTQIA+ business owners. 
Some examples of diverse suppliers include:
Minority-owned businesses
Women-owned businesses
Veteran-owned businesses
LGBTIA+-owned businesses
Service disabled veteran-owned business
Historically underutilized businesses 
Most government agencies and corporations adhere to diverse supplier programs. For example, a government agency may be required to set aside 20% of their budget for diverse suppliers. These programs set guidelines for hiring of contractors and allocation of budgets. 
Certification enables historically underrepresented business owners to demonstrate their credibility as a diverse supplier to potential clients. 
Above all, diverse supplier programs aim to level the playing field, so entrepreneurs from marginalized communities can leverage valuable opportunities.
Why should businesses strive for supplier diversity?
Employee diversity is well-established as essential to business success. Diverse teams are highly creative, engaged and productive. They're even proven to be more profitable than their homogenous counterparts. Studies by McKinsey & Company reveal that leadership teams with a high rate of gender diversity reported 25% greater profits than teams lacking diversity. 
Hiring diverse suppliers has a similar impact. According to the Hackett Group, companies believe their diverse supplier programs have a direct relationship to sales. Strong diversity initiatives attract employees, clients and investors, but most importantly, they drive success for your business.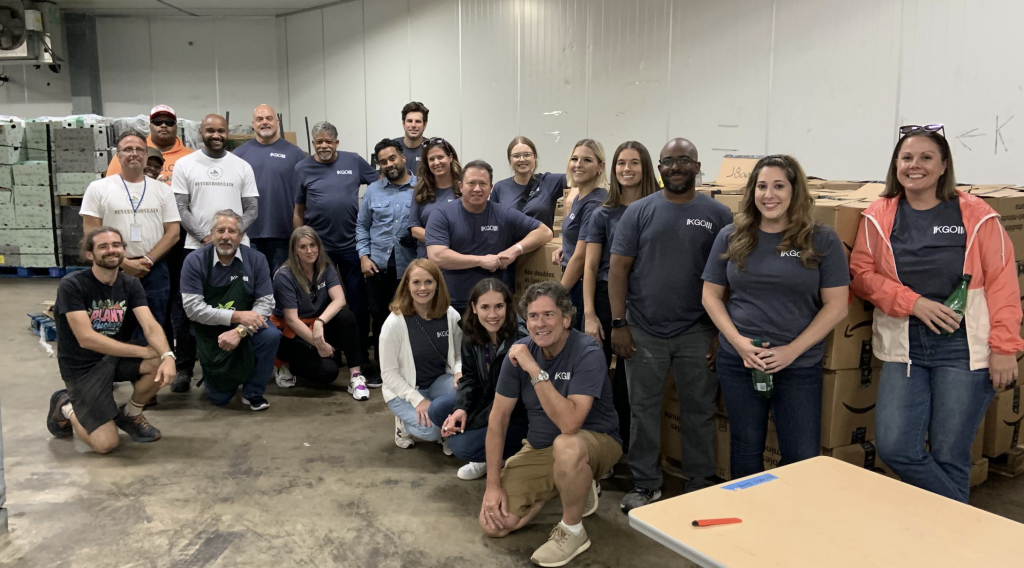 Here are a few key ways supplier diversity supports your business goals:
Supplier diversity programs foster a strong economy. Supporting businesses in underrepresented communities drives job creation and economic opportunity 
Employees value diversity initiatives. Millennials and gen z both prefer to work for businesses with a strong diversity initiative. 
Companies with a diverse supplier are attractive to investors. Clients, employees and even investors expect companies to display corporate responsibility.
Building a diverse team shouldn't stop at inclusive hiring. Just as hiring a diverse team of employees can benefit your bottom line, so too can contracting with diverse suppliers. CEO Jen Olson states that "Diverse suppliers were once considered a 'set aside', but today are a mainstream strategy for organizations focused on obtaining optimal results." 
Diverse suppliers are innovative
Why do companies with diverse teams consistently outperform their competitors? More voices, perspectives and cultural backgrounds are represented on diverse teams. This is crucial to developing products and services and problem-solving. Employees are also more likely to openly share and workshop their ideas in an inclusive setting. 
Diverse teams are better prepared to understand and empathize with the challenges of their clients. This element proves crucial in-service development and problem solving. According to the Harvard Business Review, diverse teams better understand their clients. In fact, when team members understand the cultural experiences of their clients, they're over 150 times more likely to understand and relate to their challenges.  
We are able to see this innovation come to life within our work at KGO. Jen Olson worded it perfectly – "Diverse suppliers contribute to ongoing innovation and value creation for their clients because we are used to "being different"; it's in our DNA to look at things and think about things differently. The ultimate result is the ability to develop creative, workable solutions to dynamic and ongoing problems. It has never been more important given today's unpredictable climate." 
See how our diverse and creative teams had an impact on our projects that we have been a part of. Check out some projects to the side, and look at our Case Studies page for more! 
KGO is a diverse supplier
Round out your project team with a diverse supplier. KGO is the largest woman-owned project management firm in the Mid-Atlantic region. KGO was founded  with the goal of introducing transparency and trust to the commercial real estate industry. Want to bring revolutionary teamwork to your project? Get in touch.
Learn more about Jennifer Olson and the rest of the KGO team.