The new year presents an opportunity to reflect on your employees' relationship with the workplace. As an integral part of their life, it's essential that a workplace is a positive setting where employees are empowered to do their best work. Small changes to furniture, technology, or policies can make a big impact on their experience. To help you strengthen your hybrid work program, we put together a list of questions you can use to reflect on the strength of your company's hybrid workplace culture and uncover key areas for improvement. Consider the following:
1.

Do your policies, processes, and procedures reflect the diverse working habits of your employees? 

 
Each employee has a unique work style, and the same goes for the different teams within your organization. While some teams require a lot of collaboration, others may do more focus work.
In fact, it may not be feasible to set universal policies for the entire organization. Get to know your team's work habits on both the individual and department level. That way, you know what policies and procedures would enable your team to perform their best. You might find that some teams benefit from spending three days a week in the office, while others require only quarterly in-person meetings.  
See how hybrid teams can use technology to coordinate purposeful collaboration in our interview with Nick Iovacchini, CEO and co-founder of KettleOS.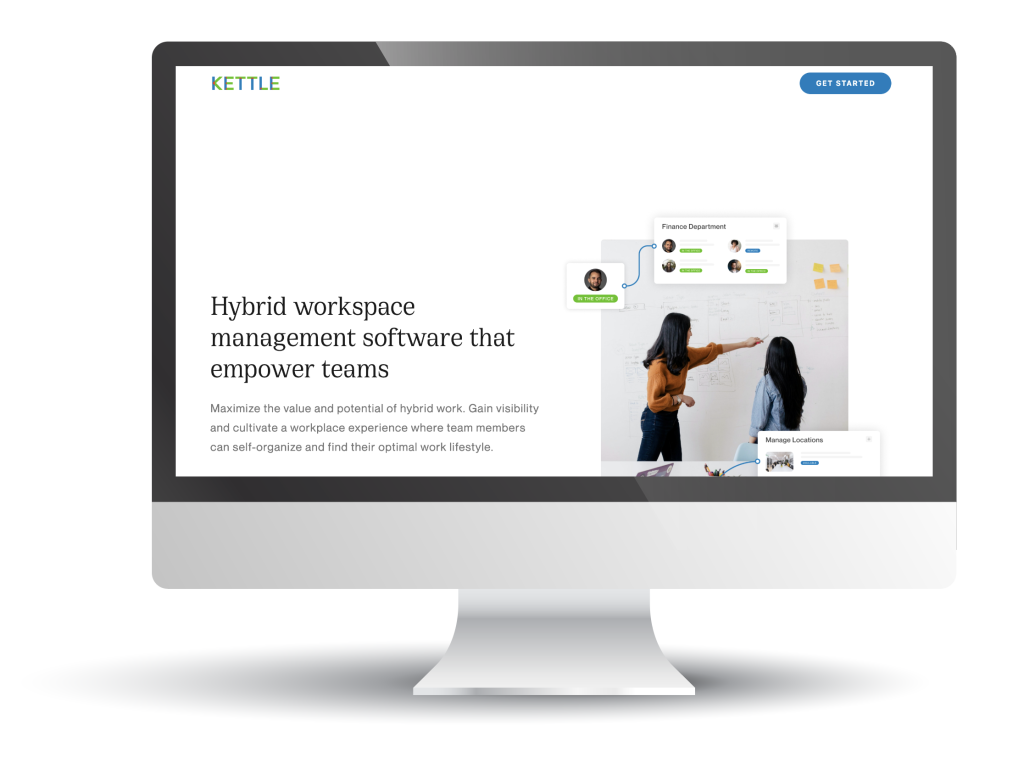 2.

Do employees have opportunities to connect and strengthen relationships?

 
Though your team may work from distant places, employees should never feel isolated. When teams share close bonds, they demonstrate greater trust, collaboration and creativity. To build camaraderie among team members, they need low-stakes opportunities to connect with each other. A simple solution is to increase the frequency and variety of employee engagement activities. 
Don't be afraid to think outside the box when planning opportunities for team-building.
Here are a few ideas that go beyond the after-work happy hour: 
Volunteer in the community as a team

 

Start a book club

 

Take an online class together

 

Compete in challenges

 
Above all, your team should be able to develop bonds that help them work better together. Whether that means giving them the opportunity to bond over shared interests or solve a puzzle together, team-building activities like these are fun and rewarding.  
3. How can technology increase productivity between individuals and teams?
Is your team taking full advantage of their resources? Are there additional tools that could help streamline their workflows? Take an audit of the tools and platforms employees use to determine where technical or behavioral improvements can be made.  
You may find that employees need more training on certain platforms to get more out of them. Alternatively, some tools might not be living up to your expectations. When reviewing your resources, get feedback from internal managers and staff. Since they're using these tools every day, they have a clear understanding of challenges. Plus, they're likely to offer suggestions on how to improve. 
4. Are meeting practices (in-person and virtual) inclusive and intentional?
Taking a "remote-first" approach tends to help build equity, increase productivity, and create stronger team connections. A strong meeting practice is essential to create an inclusive environment.  
Follow these best practices for hybrid meetings: 
Set an agenda and purpose for the meeting.

 

Assign roles and responsibilities.

 

Use technology to create a seamless experience for all attendees – regardless of whether they're remote or in-person.

 

Give everyone the opportunity to participate.

 
5.

Do you encourage and value original ideas?

 
Maintaining an open mind will foster innovation, learning, and growth. First, you need to empower employees to speak up. Following hybrid meeting best practices is a great place to start. Another way to encourage open sharing of ideas is through creating an open-door (or open-messenger) culture.  
This can reframe fears or anxieties as opportunities in a hybrid workplace. Using different modes of communication to solicit feedback and ideas ensures that all team members get an opportunity to raise their voice. 
Additionally, it's important to emphasize that all ideas are worthy of sharing. Although they may not always be implemented, encouraging people to speak up when they have an idea will create an environment where people feel proud to speak up. 
6.

Is employee well-being

kept top-of-mind?
In a hybrid environment, we must rethink how we communicate, support, and include our employees, while also maintaining healthy boundaries. While some companies offer a fitness center, daily communication or a cafeteria with healthy meal options, hybrid and remote teams must offer different resources to support employee well-being.
Building camaraderie and maintaining open communication is an essential first step. A robust employee wellness program sets your team up for success. Plus, it's an attractive benefit that supports employee recruitment and retention. At KGO, we offer employees a monthly stipend to spend on wellness services like gym memberships, massages, supplements, and more.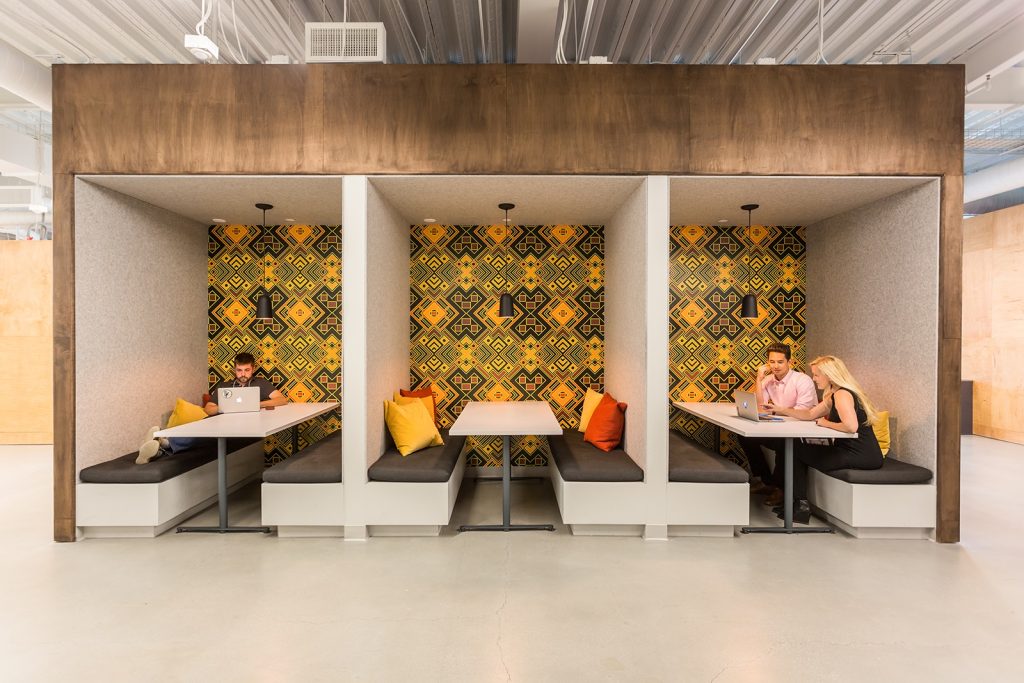 7.

Are there spaces in your office where people can focus and collaborate?

 
What tasks are team members working on when they visit the office? Employees need unique tools and spaces to perform different kinds of work. For instance, what works for a team of eight collaborating on a major project probably won't be comfortable for an individual employee working on a solo project. Create office environments that provide variety, flexibility, connection, and community support. 
Read our interview with Louise Humphreys, founder and Principal Owner of Spatially Speaking, to learn more about how to create flexible work environments for your team. 
8. What are the standard practices for sharing information within and across teams?
Open communication is essential to hybrid teams. Setting standard practices for communication and information sharing can keep work moving forward even when people are working on an asynchronous schedule. 
Some strategies for facilitating communication in a hybrid team include: 
Use instant messaging platforms for quick communication

 

Don't underestimate the power of taking notes

 

Take the time to think through responses 

 

Clarify the purpose of each communication method

 
Sharing information and resources can prevent knowledge silos, but organizations must set up a system to achieve this. By setting clear expectations for how to communicate, your team can thrive in a hybrid environment. 
Refresh your hybrid work program with KGO.
We help companies achieve their business goals with customized hybrid work programs. From decommissioning office space to implementing a workplace strategy playbook, we can walk your company through the entire process. As a result, you'll have a productive and creative team. Check out some of the commercial real estate projects we worked on in 2022 to see how we supported a global team in their transition to hybrid work.