As National Work and Family Month is celebrated this October, surveys show that employers across the country are now doing more than ever to help employees and their families find a work-life balance that benefits everyone.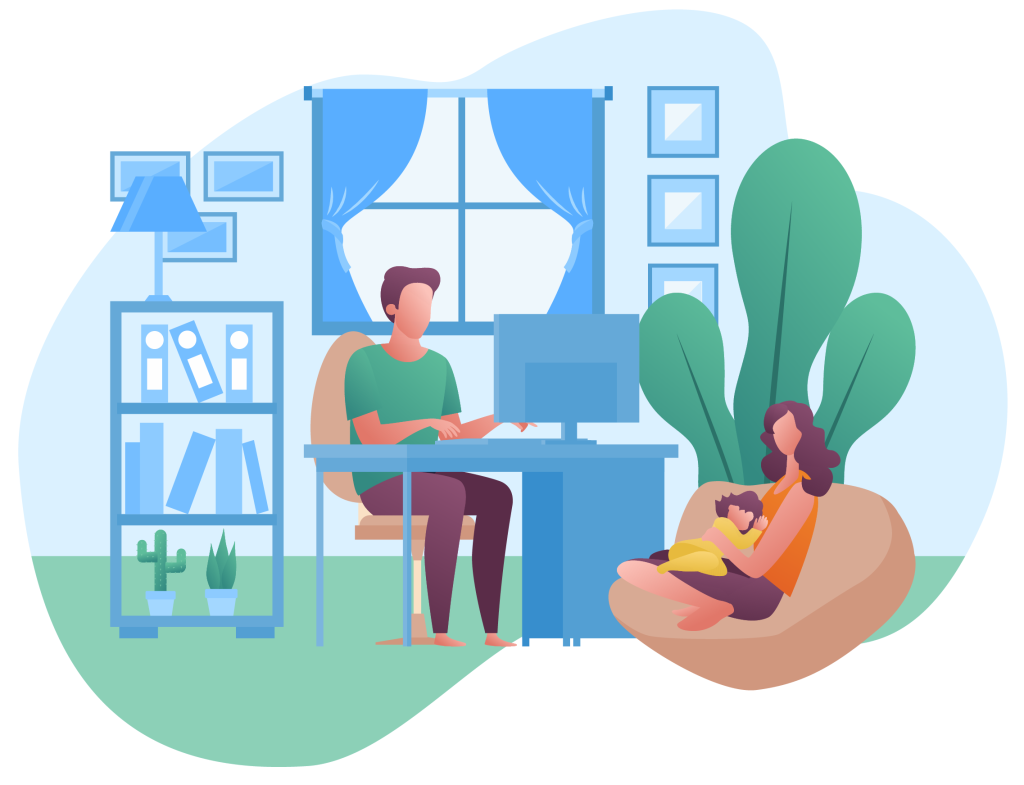 Spurred by the pandemic, which blurred the lines between home life and work like never before, many U.S. companies are using this new dynamic to make work and family initiatives a key part of the overall benefits offered to employees.
Capital One, already highly ranked among its employees with 93 percent saying it is a great place to work and named recently as one of the best places to work in 2021, gets strong marks by helping employee families with paid leave, flex hours and work-from-home options for new moms and dads, including adoptive parents,.
Texas-based grocery chain H-E-B was named one of the best places to work by Glassdoor, citing employee reviews that say the corporate culture strives to improve the work-life balance for workers.
Information technology giant Cisco was named one of the best 100 companies to work for in 2021 at online workforce solution consultant Great Place to Work citing programs that encourage employee volunteerism and community involvement.
KGO's Director of Client Services, and father of 5, Michael Lawrence says it is his top priority to maintain a good work-life balance. "I believe the accurate measure of a person is how well you balance being a father, a partner, a friend, and an employee. Without reasonable parts of each, you can't truly achieve success."
According to Statista, 72 percent of people looking for a job today believe that work-life balance is an important factor to consider. Additionally, 77 percent of full-time U.S. workers have experienced job burnout and 48 percent believe they are workaholics.
The growing work-life balance deficit in the country is quite apparent, but how do we address it? What is the best way for employers to support employees and their families and make work-life balance an important part of their companies' corporate culture?
Here are some ideas we can offer: 
Remember your employees have another job: being a parent.

Employees cite benefits like on-site daycare or subsidies for outside daycare, extended parental leave, robust maternal and paternal care, and flexible hours as a sign that the company values working parents. Some companies like NerdWallet even offer internal groups within the company to provide support for employees who face challenges juggling kids and work.

Community engagement isn't just good PR for a company, it offers a positive experience for employees.

Several major companies like Starbucks, Hilton, Cisco, and Salesforce organize programs at the corporate level to not only donate to community programs but encourage volunteer efforts by employees. Starbucks employees plant trees in their communities every Earth Day. Salesforce employees mentor local small businesses. These programs, researchers at Great Place to Work say, show employees that their companies care beyond the bottom line and give employees a sense of pride.

Employees want to see their values and a sense of social responsibility in their employer, especially when it comes to diversity and inclusion.

A recent Edelman report titled The Belief-Driven Employee found that more than 60 percent of workers who are looking to change jobs want to move to a company that is a better fit for their values, especially on social issues. "Employees want to see a workplace that goes beyond simply having a robust diversity and inclusion program, but that gives employees a sense of an environment where everyone belongs," Grimaldi says. A sense of belonging and caring among employees creates a less stressful culture within an organization.

Give employees and their families an opportunity to connect with each other outside of the workplace.

Corporate events are a staple for many businesses. Corporate Event Planner Endless Events said industry surveys found that 96 percent of companies said employee events yielded a positive return on investment by boosting company morale, promoting creativity and giving employees a chance to relax and later focus better on work. Learn more about how KGO is implementing a stronger culture by connecting employees in a hybrid work environment.

Wellness programs aren't just about keeping insurance rates low.

They create healthier employees both physically and mentally who then have more energy and productivity. Provide employees with a way to stay healthy such as workplace workout space or group activities that encourage healthy habits. Dr. Steven Aldana, CEO of employee wellness solutions company WellSteps, says research shows wellness programs improve employee recruitment and retention beyond the health benefits they offer.
The goal of the National Work and Family Month is to remind employers about the business benefits of supporting the initiatives that give workers the tools to maintain a healthy work-life balance. Helping you develop that strategy at your company is what KGO does best. Let us show you the tools that will make work-life balance a priority for you and your employees.